The ARGO project brings together 8 partners from industry and academia in order to address the most relevant aspects of the complex subject of automatic parallelization of model-based applications for time-predictable, heterogeneous parallel systems.
Karlsruhe Institute of Technology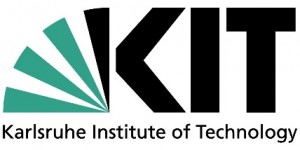 On October 01, 2009, the Karlsruhe Institute of Technology (KIT) was founded by a merge of Forschungszentrum Karlsruhe and Universität Karlsruhe.
KIT bundles the missions of a large-scale research institution of the Helmholtz Association and an university with teaching and research tasks. KIT operates along three strategic fields of action: research, teaching, and innovation.
In the ARGO project, the Institute for Information Processing Technologies (Institut für Technik der Informationsverarbeitung – ITIV) is responsible for the KIT contribution. The ITIV is one of the seventeen laboratories of the Department of Electrical Engineering & Information Technology of the KIT.  The institute concentrates – in research and teachings – on methods and computer aided tools for the design of electronic systems and microsystems.
Scilab Enterprises
University of Rennes 1

The CAIRN and ALF team involved in ARGO are research project-team associated to INRIA, the French Institute for Research in Information and Communication Science and Technologies, and the University of Rennes 1, Brittany's largest university. Members of CAIRN and ALF are recognized for their expertise in the fields of high performanc e computer architectures, real-time systems, energy-efficient system-on-chip architectures, embedded software and optimizing compilers.
Technological Educational Institute of Western Greece
Technological Educational Institute of Western Greece participates with the Embedded System Design and Applications Lab of the Computer and Informatics Engineering Department. The lab is specialized in the area of embedded system design. Its main research activities include mainly embedded systems for telecommunication applications, cryptography, multi-core systems and optimization techniques for high-end parallel applications. During the last years, TWG has participated in numerous national and European research programs. In parallel, there is on-going research activity with major local and European companies and research institutes in the area of embedded system design. The research activities of ESDA Lab have been awarded in the context of Greek Academic & Research Excellence (http://excellence.minedu.gov.gr/en/draseis/listing/1700-cied).
http://esda-lab.cied.teiwest.gr
AbsInt Angewandte Informatik GmbH
AbsInt Angewandte Informatik GmbH provides advanced development tools for embedded systems, and tools for validation, verification and certification of safety-critical software.
Founded in 1998, AbsInt is a privately-held company. The headquarter is located in Saarbruecken, Germany.  The company name is an acronym for "abstract interpretation", a sophisticated approach to static program analysis formalized by Patrick and Radhia Cousot.
Static program analyses provide means to reduce testing and validation costs. The underlying theory of abstract interpretation enables the systematic derivation of provably correct analyses. The analyses are performed at compile time and provide results that hold for any program execution and any possible input scenario.
The aiT WCET Analyzer is the first software tool for verifying that safety-critical applications always react fast enough. Since 2002, aiT is used by Airbus France for validating the timing behavior of critical avionics software.
German Aerospace Center (DLR) Institute of Flight Systems

Fraunhofer Institute for Integrated Circuits
The Fraunhofer-Gesellschaft is the leading organization for applied research in Europe. Its research activities are conducted by 66 institutes and research units at locations throughout Germany. The Fraunhofer-Gesellschaft employs a staff of nearly 24,000, who work with an annual research budget totaling more than 2 billion euros.
The Fraunhofer Institute for Integrated Circuits IIS is one of the world's leading application-oriented research institutions for microelectronic and IT system solutions and services. It ranks first among all Fraunhofer Institutes. With the creation of mp3 and the co-development of AAC, Fraunhofer IIS has reached worldwide recognition.
In close cooperation with partners and clients the Institute provides research and development services in the following areas: Audio & Multimedia, Imaging Systems, Energy Management, IC Design and Design Automation, Communication Systems, Positioning, Medical Technology, Sensor Systems, Safety and Security Technology, Supply Chain Management and Non-destructive Testing.
About 880 employees conduct contract research for industry, the service sector and public authorities. Founded in 1985 in Erlangen, Fraunhofer IIS has now 13 locations
in 10 cities: Erlangen (headquaters), Nuremberg, Fürth, Dresden, further in Bamberg, Waischenfeld, Coburg, Würzburg, Ilmenau and Deggendorf. The budget of 120 million euros is mainly financed by projects. 23 percent of the budget is subsidized by federal and state funds.
emmtrix Technologies GmbH

emmtrix Technologies GmbH is a tool provider for target architecture optimized automatic C code generation for embedded single- and multicore processor, FPGA and GPU systems from model-based application software. The product emmtrix Parallel Studio (ePS) allows for interactive development of parallel C code starting from MATLAB®, Simulink®, Scilab, or Xcos applications. The emmtrix Code Generator (eCG) allows for efficient, comprehensible and compact embedded C code generation from MATLAB®, Simulink®, Scilab, or Xcos applications for use on embedded processors and on-target rapid prototyping. emmtrix Technologies also provides customized consulting and support services like development and optimization of embedded software.